WEDDING PHOTOGRAPHERS IN JAIPUR
Based on the countless positive reviews from our clients we Picture Visual as one of the best wedding photographers in Jaipur, we understand that great candid wedding photography depends on the people behind the camera as much as it does on the photo's author. That's why we've assembled the best team of professional wedding photographers.  Photography is something like glowing poetry, and bringing out the essence of the feeling or the moment captured is the true spirit of natural photography. Picture visual is an enterprise to accomplish that very intention of photography.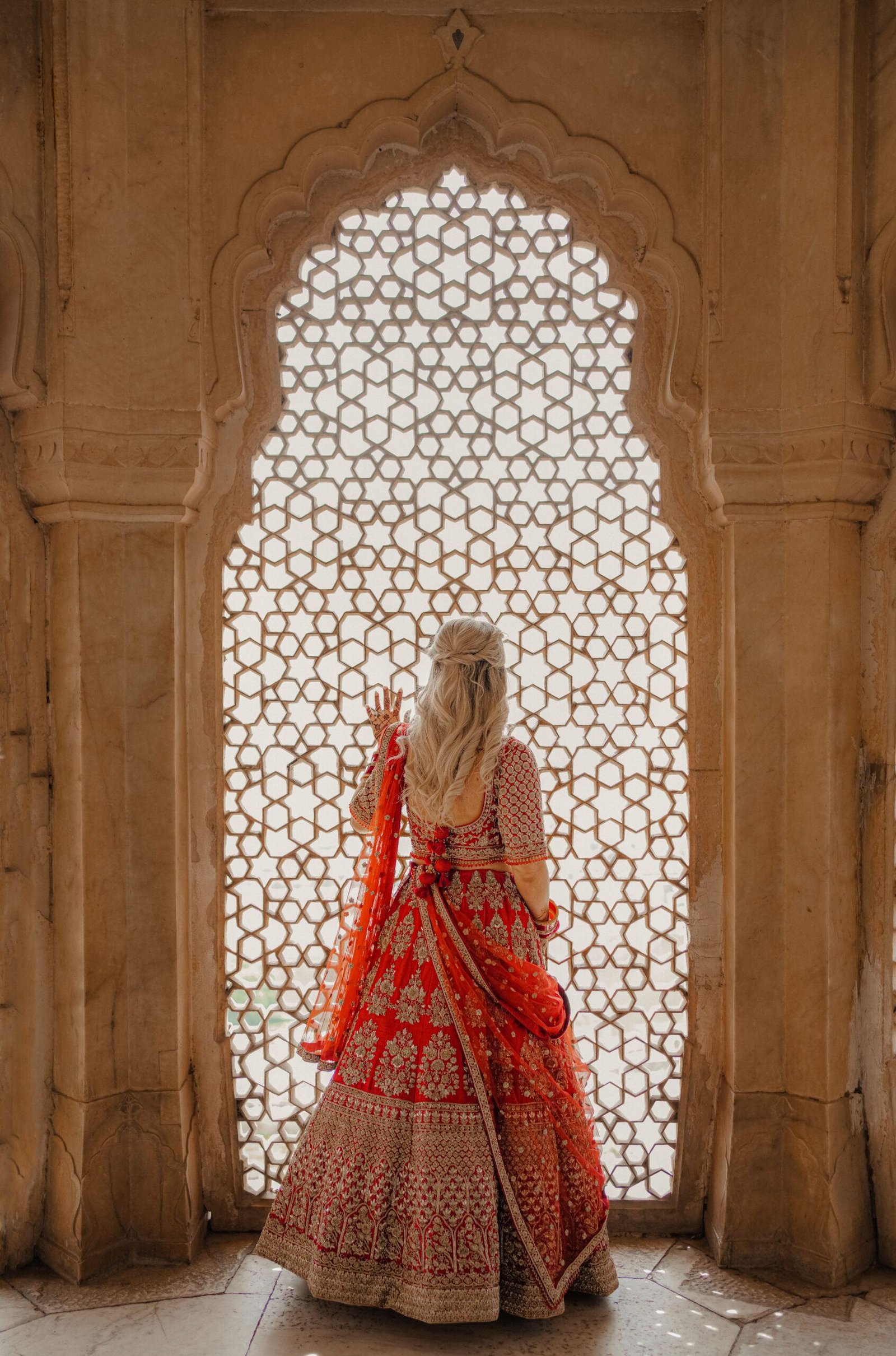 Wedding photography is a way of capturing the moment which exists in our minds and hearts. We are one of the only creative wedding photographers in Jaipur, who are experienced and fully trained, and are able to capture your precious moments perfectly.
Jaipur is the perfect place for couples to tie the knot. Not only does it offer a beautiful backdrop for wedding portraits, but it also brings out the most genuine emotions in the couple. We hope you have as much fun with us as our previous clients did during their photo sessions.
TOP WEDDING PHOTOGRAPHERS IN JAIPUR
Popular Locations For Wedding Photography in Jaipur
Jaipur is a photographers heaven due to its different exhibit areas, Pre Wedding shoot in Jaipur can take place at Jal Mahal, Maharaniyon Ki Chattriyan, Man Sagar Lake, Sambhar Salt Lake, Panna Meena Ka Kund, Castle Kalwar, and Jaigarh Fort. Jaipur is also home to unique and historical places, like Amer Fort, Lohagarh Fort Resort, Hawa Mahal, Patrika Gate, Samode Palace, and Chomu Palace, that make wedding photography in Jaipur look extraordinary.
Why are we Top Wedding Photographers In Jaipur?
We pride ourselves on our ability to understand the true meaning of a wedding. We carefully select locations and prioritize you and your wishes above all else. Our photos are natural and emotional because they are based on stories. We will turn your wedding into a story you will cherish for years. 
So trust us with your wedding photography in Jaipur, and let us work together to capture your Wedding uniquely, Creatively and memorably.
Book with us today!
It is an illusion that photos are made with the camera… they are made with the eye, heart, and head.
-Henri Cartier-Bresson
PICTURE VISUAL PHOTO GALLERY