pre wedding SHOOT in jaipur
 GOVERNMENT CENTRAL MUSEUM
Albert Hall Museum
Wedding and Pre Wedding Shoot in Jaipur
Albert Hall is a magnificent Indo-Saracenic location for a Pre Wedding Shoot in Jaipur. The graceful amalgamation of three architectural styles makes it one of the most popular photoshoot locations, as well as being easy to access.The hall is home to many feeding spots for pigeons, which you can use to add a sense of drama to your shoot. Shooting inside this protected heritage monument isn't permitted but the facade makes for an enthralling location that wins a spot on our list! Moreover, horse carriages are available outside the museum, further increasing your chances of creating magical moments with your friends and family by clicking away!
Jal Mahal Palace
Wedding and Pre Wedding Shoot in Jaipur
Jal Mahal is a popular location for Pre Wedding Shoot in Jaipur. The peaceful Mansagar Lake and the serene atmosphere create an amazing setting for your pictures. Although it's popular during the early morning hours, the true beauty of Jal Mahal is visible at dusk when it glows with golden light. Black silhouettes are also popular during this time as they look mysterious and charming. The calmness of Jal Mahal, along with its yellow palace gleaming with glittering water, adds elements of calmness to your pictures.
JAWAHAR CIRCLE GARDEN GATE
Patrika Gate
Wedding and Pre Wedding Shoot in Jaipur
Jaipur's most popular pre-wedding shoot locations include Patrika Gate, which is one of definitely worth it. The infrastructure is commendable, making it a marvelous place to capture moments with your loved one. The architectural designs are jaw-dropping and make it an accurate place to add life to your images.
Jaigarh Fort
Wedding and Pre Wedding Shoot in Jaipur
The Jaigarh Fort is a popular location for Pre Wedding Photoshoots in Jaipur. Situated on the outskirts of Pink City, this landmark serves as a fantastic backdrop that immediately adds magic to your pictures! The rustic architecture of the monument, rugged walls and greenery around the fort enhance the overall look of your photos and lead to stellar shoots. To match this landmark with your love for one another, you can dress in royal costumes and let your pictures resonate with your love for one another!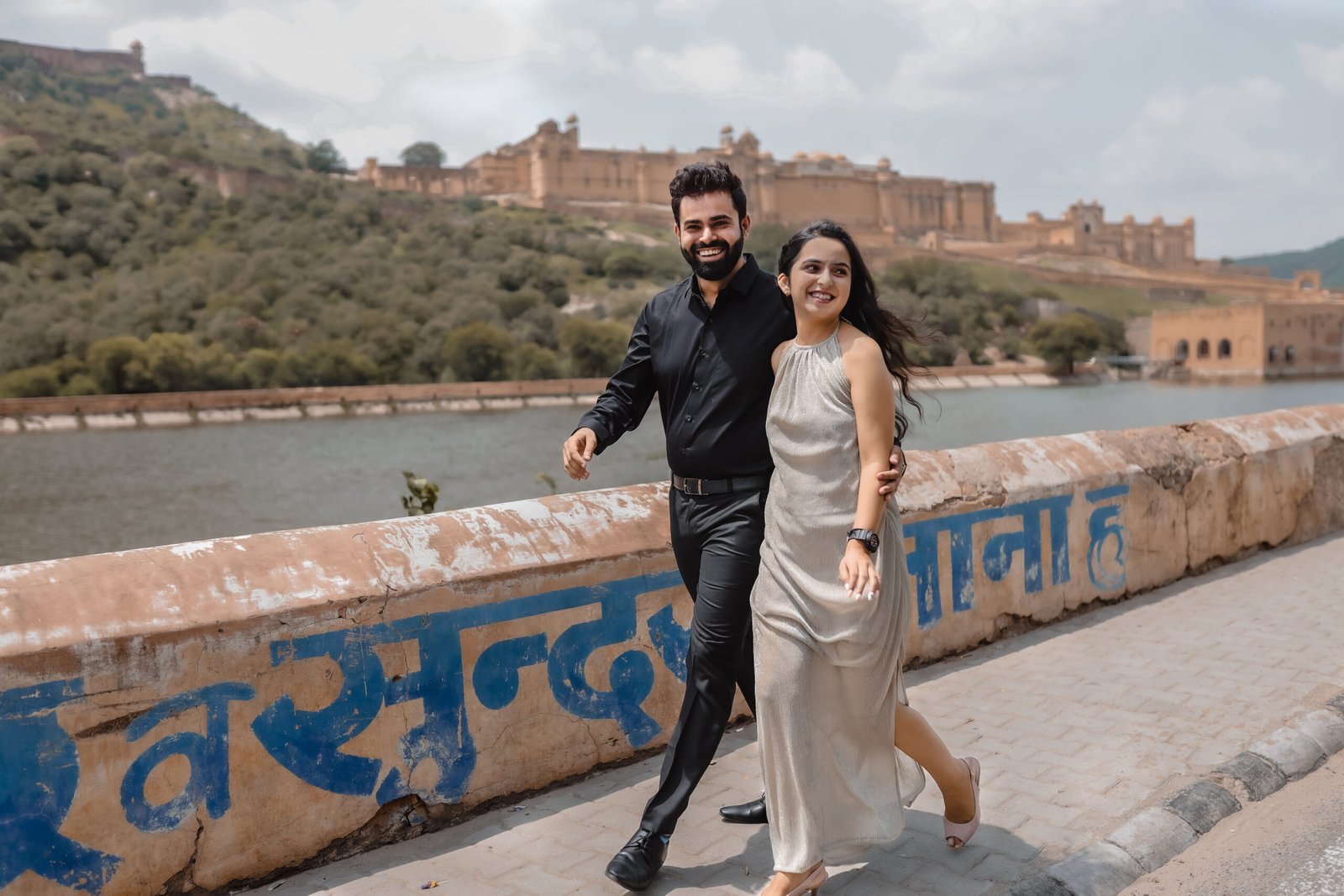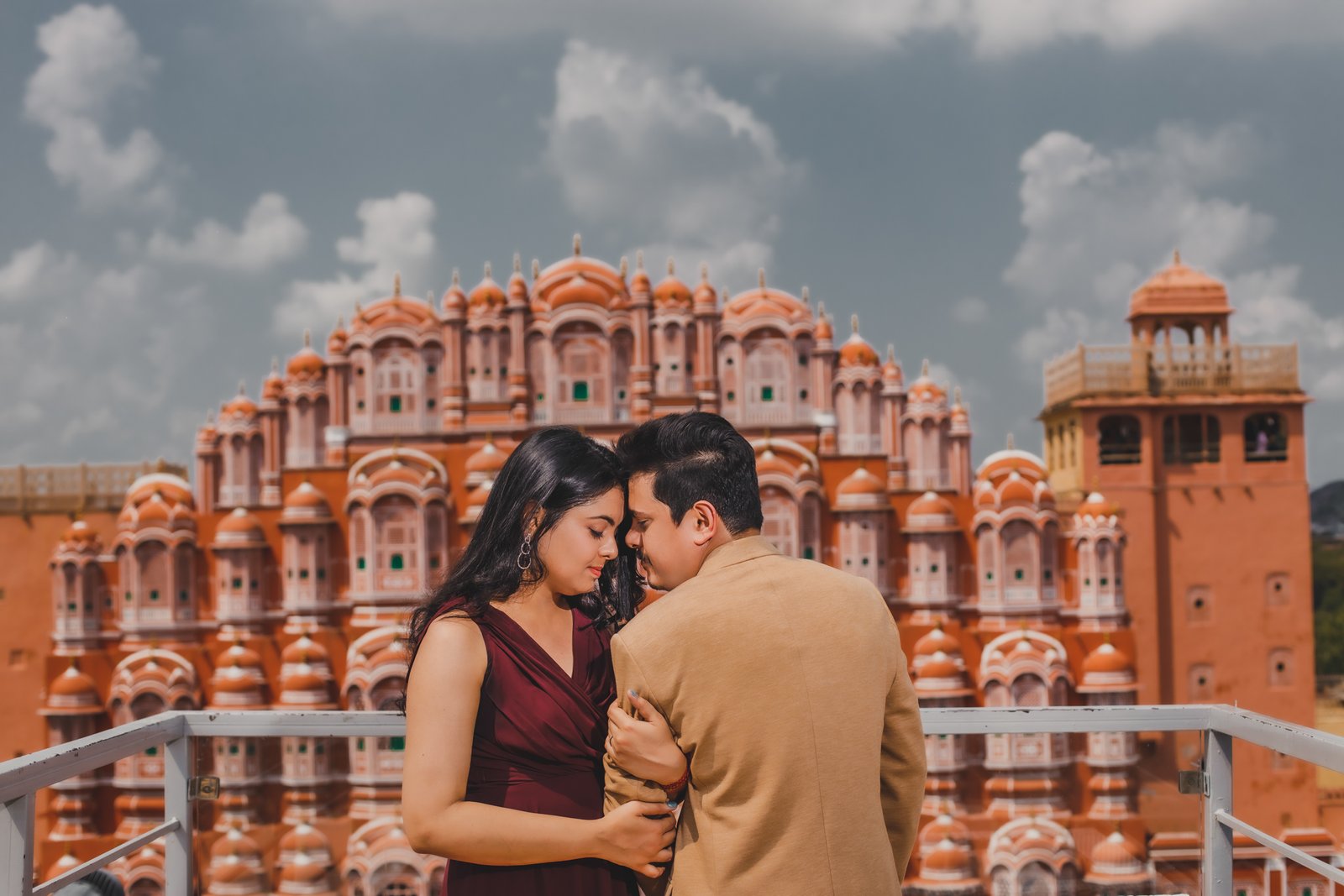 Hawa Mahal, or Palace of Winds, is a marvellous architectural grandeur that often appears in Bollywood movies. It's an absolute must for your pre-wedding shoot. Since it overlooks the main street and isn't guarded, a hassle-free shoot can be conducted early in the morning. Hawa Mahal requires no entry fee, making it a top contender for a pre-wedding photography location in Jaipur.
Pre Wedding Photography in Jaipur
Pre wedding photography is a great way to capture the excitement and emotions of the days leading up to your wedding. Picture Visual in Jaipur specializes in creative and beautiful pre-wedding photos that perfectly capture the personality and relationship of the couples. These photos will not only make you feel special, but will perfectly tell the story of your relationship with your partner.
 Our pool of talented and young photographers are experts in capturing the perfect pre-wedding photos. We also produce concept videos of your pre-wedding shoot. This allows couples to get exactly the pictures they want from their special day.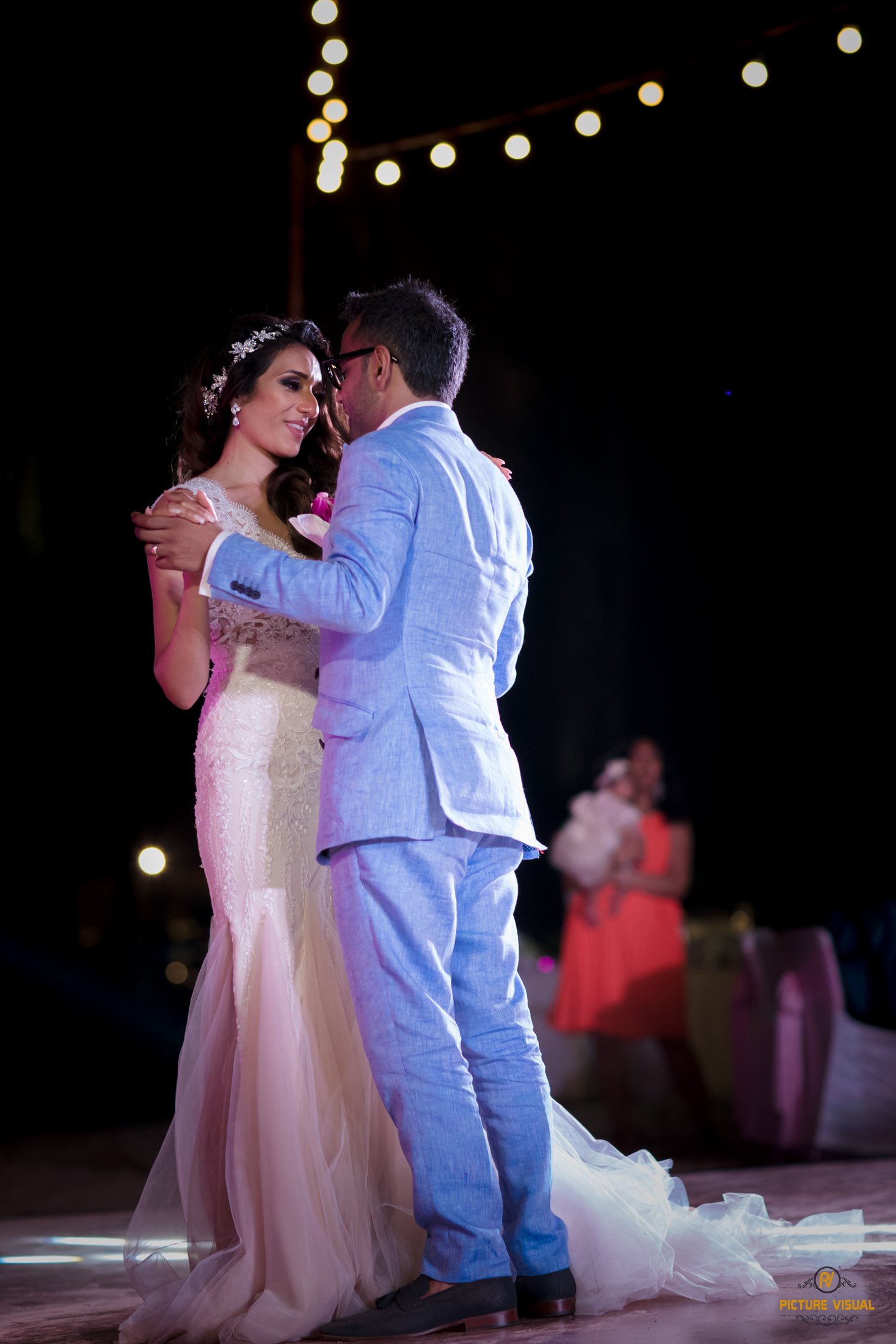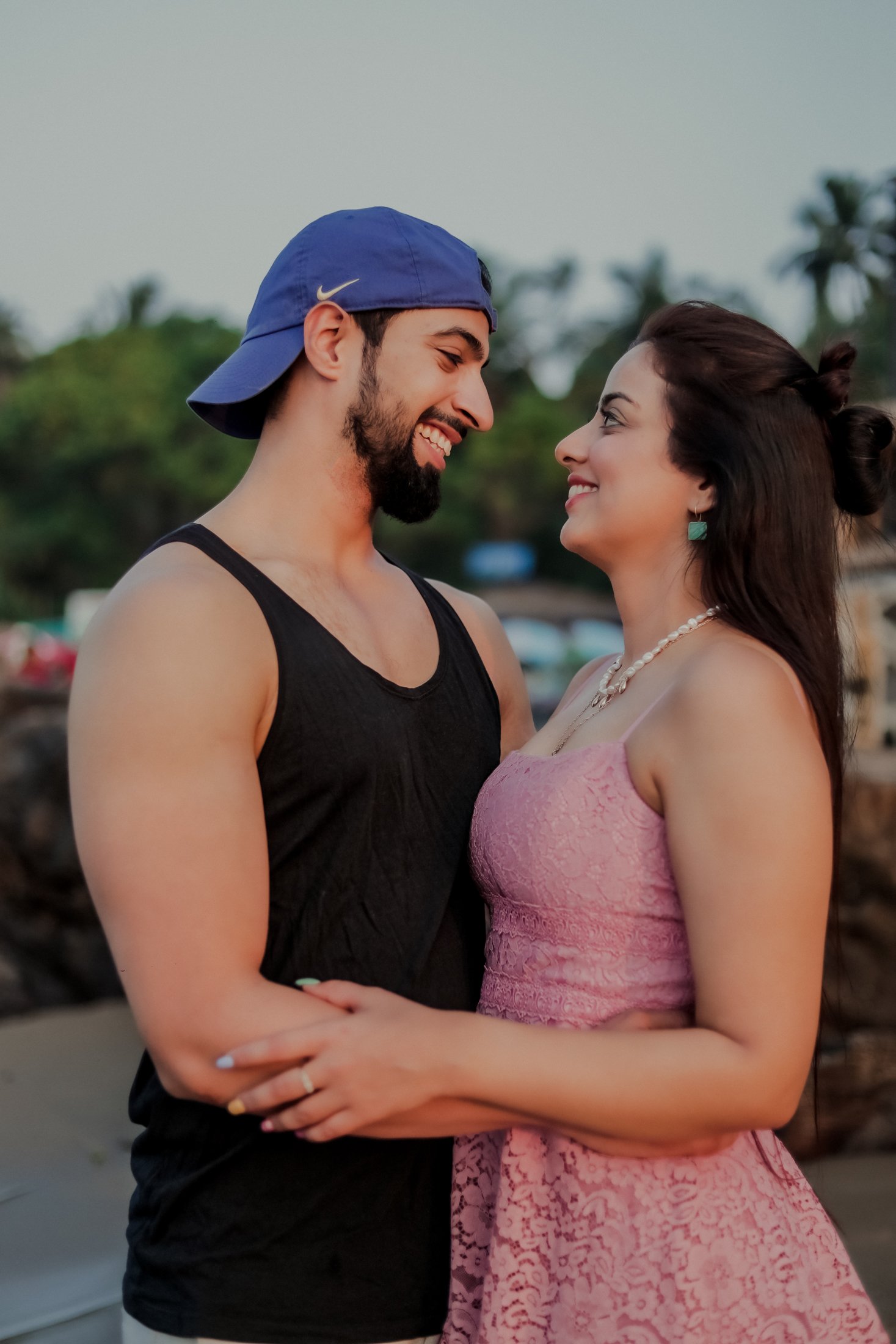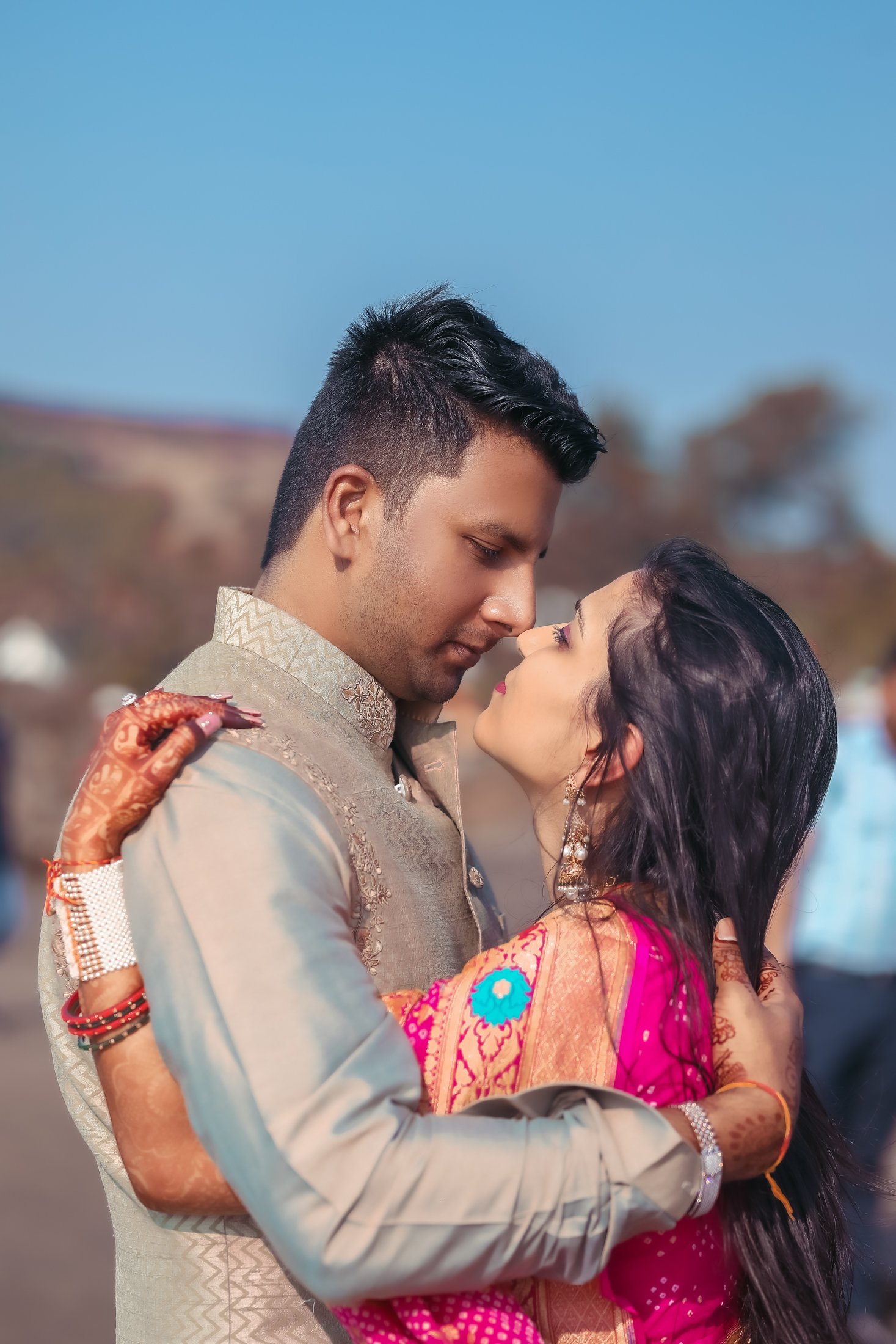 Picture Visual – Expert Photographers For Jaipur Pre Wedding Shoots
At Picture Visual, we're well-known for our Jaipur Pre Wedding Shoots. We use pre-wedding shoots as an opportunity to get to know our couples better – their postures, comfort zones, creative angles, and best poses. This way, we can provide the best candid clicks to the couple and their families. The main objective of Picture Visual is ultimate quality and customer satisfaction. No matter how big or small the job is, we aim for the highest standards. Your satisfaction is the most important goal of our business, so we always aim to turnaround our clients quickly.
We focus on capturing natural expressions and content that has meaning. This way, when you look back on your wedding photos, you'll be able to remember how you felt and what was going on at that time. We believe that weddings are once-in-a-lifetime moments, and we love being a part of them. Our goal is to give you the best experience possible and to let your emotions flow on your wedding day so that you can relax and enjoy the moment. our prewedding shoots.
PICTURE VISUAL PHOTO GALLERY